Complete the form below to get in touch with our expert advisors who will be able to assist you further.
START YOUR JOURNEY TODAY!
What you'll be studying on the course
ACS in Analytics, Big Data and Business Intelligence
​
Our Analytics, Big Data and Business Intelligence program will give you the tools and knowledge you need to help create value for the company you work with. Become highly-proficient in analytics, BI and big data. Study using industry-standard software programs and online platforms, within a curriculum that is constantly updated to give you an edge in the job market.
​
ACS in Computer Security Analyst
​
Our Computer Security Analyst program will train you in best practices in computer security. This will give you the tools and skills to participate in the development of models, systems, or resources to protect computer data.
​
ACS in Audio and Video Post-Production
Our Audio and Video Post-Production program will give you the knowledge and skills to thrive in this industry. You will receive specialist, practical training to become proficient in all the major facets of the discipline — video and sound editing, mixing, Foley, automatic dialogue replacement (ADR), motion graphic design, and more! You will work with industry-standard equipment and software programs, thus better preparing you to enter the workforce successfully upon graduation.
​
ACS in E-Commerce and Online Business Management
This program offers the ultimate knowledge and skills for you to become an e-commerce whizz and resolve all the above questions. Upon graduation, whether you want to join a global organization or you're an entrepreneur, this program will ensure you succeed, allowing you to manage an online business.
A little more about us as an institution
Since 1979, Trebas Institute's mission has been to train talented individuals, enabling them to acquire the skills needed to become assets within the business, technology, and entertainment industries.
Trebas Institute provides exceptional academic programs with celebrated instructors who are experts in their fields and regularly updated curriculums and syllabi provide our students with an edge when entering the jobs market.
Our campus is situated in the heart of Montreal, the largest city in Canada's Québec province. French is the official language here and is widely spoken alongside English.  As a result, students can pursue education in either language or pick up some new lingo whilst studying alongside bilingual peers.
Quebec has considerably lower international tuition fees than other Canadian provinces, in fact, it's one of the most affordable education destinations in the western world. Accommodation, food, transport, daily expenses, and other living costs are lower in Quebec – with 11 of its cities ranked in the top 20 least expensive cities to live in Canada. 
Intakes: January, April, July and September

Campus: Montreal

Full-time

Daytime classes 

ACS program (Attestation of College Studies)

Scholarships available

Eligible to a Post-Graduation Work Permit
Under the provisions of section 4 of the College Education Regulations concerning the conditions of admission, a person who has received instruction considered sufficient by the college and meets any of the following conditions may be admitted to a program of studies leading to an Attestation of College Studies: 
The person has interrupted his or her full-time studies or pursued full-time postsecondary studies for at least 2 consecutive terms or 1 school year;

 

The person is covered by an agreement entered into between the college and an employer or by a government program of studies;

 

The person has interrupted his or her full-time studies for one term and pursued full-time postsecondary studies for one term; or

 

The person holds a Secondary School Vocational Diploma.

 
Specific admission criteria for an ACS/AEC 
A person applying for an ACS/AEC program must have sufficient written and spoken proficiency in the language of instruction. A person who has studied outside of Quebec must provide the result of a proficiency test for the language of instruction.
For programs where the language of instruction of English, the language proficiency tests accepted are: 
International English Language Testing System (IELTS): 5.5 

Test of English as a Foreign Language (TOEFL) IBT: 55 

Cambridge English Language Assessment: 162 

Canadian Academic English Language (CAEL): 40 

PTE Academic: 42 

Duolingo: 85 
For programs where the language of instruction is French, the following standardized tests are accepted: 
Diplôme approfondi de langue française/Diplôme d'études en langue française (DELF)/(DALF): Levels B1

Test d'Évaluation du français adapte pour le Québec (TEFaQ): Levels B1

 

Test de connaissance du français pour le Québec (TCFQ): Levels B1
All applications for admission must be accompanied by the following documents:
Completed application form

Non-refundable application fee of $50 CAD and Admission fee of $200 CAD

Birth certificate (certified copy)

Most recent academic transcript or diploma:

Issued by MES (Ministère de l'Enseignement supérieur), if a student in Quebec

Issued by the province or territory, if a student outside Quebec

Issued by the institution or state, if an international student

Any official documents issued outside Quebec must be a certified copy or the original. 

Documents written in language other than English or French must be accompanied by an official translation.
Trebas Institute is part of the GUS network of institutions
STUDY IN DOWNTOWN MONTREAL, CANADA
Whether you're an avid adventurer or an explorer, Quebec has a little something for everyone from every corner of the world. Study your choice of ACS (Attestation of College Studies) in the heart of Montreal, Canada.
Scholarships up to $10,000 are available*
T&Cs apply. 
The perks of choosing to study at Trebas Institute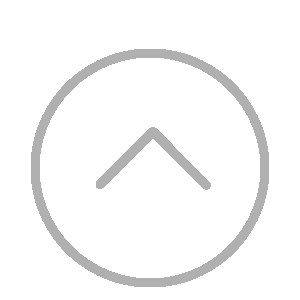 The career path that awaits you
79.5% of our students have found employment within six months of graduation. *
Our graduates have pursued successful careers in the following roles:
Additionally, major companies like Ubisoft, Universal Music, Sennheiser Canada, Warner Chappel Publishing, SONY Music Canada and Corus Entertainment, among others, have hired our students and continue to do so based on the quality of education we offer at the academic and practical levels.
​
*2018/2019 research conducted by Trebas Institute's Career Services department for English and French-speaking students at the Montreal Campus.